We design Solutions that bring the most out of your business

Cost Effective
Receive on time
Satisfaction guaranteed
Technology Junction Private Limited is an IT & ICT solution provider and a one stop for all your IT & ICT Needs. We provide premium Web, Software and Mobile Development services. We also have the expertise and experience for Business Process Mapping & Stream Lining, System Design, System Development, System Implementation, Training, Technoloy Consultation, Project Management and System Maintenance.
With our unmatched IT & ICT Services and Technical Support and our expertise in IT and ICT, we have the capability to meet all your IT and ICT needs.
Web & Software
Development
We offer state of the art web & software solutions, with focus on performance & scalability. We have a proven record of delivering complex projects.
IT & ICT
Solutions
We provide Security & Surveillance, Access Control, Time & Attendance, Data/Video Communication, Network Infrastructure and other ICT Solutions.
IT & ICT Consultancy
You require technical expertise for your complex business problems? Our consultancy services is what you need.



Mobile App Development
Whether you want to develop a mobile app for the users out there, or a business app for your employees, we have the skill & the expertise to take it from 0-100.
Hardware Integration
Technology Junction offers its reliable services to develop Hardware-Integrated Software Solutions for your company that bring more value to your hardware.


Offshore IT
Staffing
Our IT Outsourcing Services enable businesses to manage their technology needs in an entirely hassle free manner. You can reduce costs upto 40% or more by acquiring our Services.

Business
Intelligence
With our BI services and expertise, improve the decision making process at all levels and improve your tactical strategic management processes exponentially.



Project Management
You have the resources but not the technical expertise to execute your IT Projects? Technology Junction is up for the challenge, with its Project Management Services.



A comprehensive web-based ERP explicitly developed for the real-estate industry. Manage your Properties, Sales, Members, HR, Accounts, Services, Allotment & Transfers, etc within a few clicks.
TJ Rental Pro is a highly Comprehensive Web-Based solution to manage all the aspects of your rental properties with ease and efficiency. The advanced system provides a fully integrated robust package for operations, finance & facility management.
TJ FINANCIALS is designed to ease Financial Management by delivering a fully integrated range of functions.
Gain complete Visibility and Control into your Company's
Financials and make every penny count to the most.
IVAS, an automated vehicle access control system, is the solution to ensure secure and un-assisted entry and exit of authorized vehicles while denying access to un-authorized vehicles. It may also be used for managing parking areas.
A very easy to use and effective Inventory & Accounts Management Software which is being run by more than 50 satisfied customers.
A completely automated Attendance & Leave Management System integrated with Attendance Devices (Face, Finger Print and RFID authentication)
OUR TEAM IS OUR STRENGTH. WE BELIEVE IN THEM.
Haroon Mushtaq Abbasi
Founder & CEO
Azhar Awan
Creative Art Director
Ushba Sahar
Software Engineer
Asad Ullah Khan
CMS & e-Commerce Expert
Adil Siddiqui
Sr. Software Engineer
Muneeb Qazi
Software Engineer
Afzaal Ahmed
Admin Officer
Muhammad Mohsin
Software Engineer
Riffat Yaqoob
Sr. Software Engineer / Team Lead
Asad Alam
Software Engineer
Moeez Shahid
Business Development Executive
M. Hasan Rasheed
Country Head, Canada
Anam Khalid
Software Engineer
Sohaib Laique
Software Engineer
What our clients say about us?​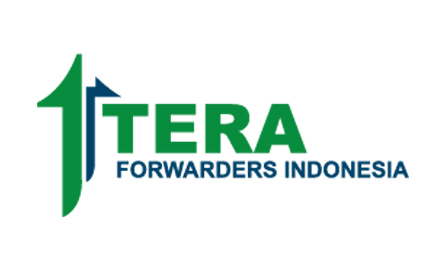 Communication with Technology Junction was easy, and they were able to deliver the product well. Would recommend anyone who would like to get work done.
BALDWIN KURNIAWAN
PT Tera Forwarders, Indonesia
Technology Junction is led by the pioneers in the regional IT software industry who have in-depth understanding of the software development risk culture and appetite of the end users which enable them to offer and implement best fit solutions that are practical and cost effective.
Saw Teong Soon
Simplicity Consulting Sdn Bhd , Malaysia
Technology Junction has done an excellent job for us. As we worked through the process, they were coopertative and professional. I would recommend them to anyone.
Rob Pirolo
CEO at WCI DOMANI-INT
They were really good, quick and detail oriented. They went the extra mile to achieve good quality. Great follow up and communication, which is quite rare for programmers. Was a pleasure working with you.Thanks Guys.
Alex
Global Sky, Philippines
PAKISTAN OFFICE
Office #1003/1004, Alpha Techno Square (ATS).
Nur Khan Base, Chaklala. Old Airport Road. Rawalpindi. PK
(92-51) 8735547-48
Email Us
info@TechnologyJunction.com.pk
contact@TechnologyJunction.com.pk